Friday at last...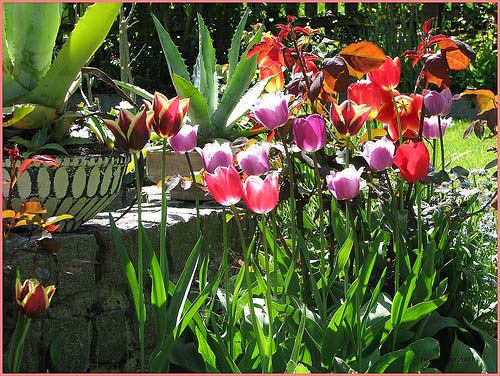 It's FRIDAY!! This week has been so busy with student conferences so I haven't had much time to blog. I have some fun posts coming up about Le Tote, ankle boots and overalls. Ya know, the important stuff in life. I do have some favorite blog posts that I read this week AND some makeup products that I recently bought to share with you girls. Check them out!
Favorite Youtube videos of the week:The Small Things Blog: February Beauty Favorites & DisappointmentsANDMakeup by Tiffany D: Makeup Products I Regret (Bad Stuff). These two ladies are my favorite beauty bloggers of all time. Their looks are natural and easy to re-create, and they are both busy moms, so they know what it's like to get ready in the morning. I thought it was interesting that they both posted disappointing beauty products. I know of some bloggers that stay away from making negative remarks about products, but I like their honesty. They mentioned a few things that we're on my wish list and I realized that I shouldn't spend the money on them. They also give some good alternatives which I also enjoyed.
Tangent! Keen to finally modernize the appearance for my trusty branding. Musings about the overall look of http://goodshepherddet.com? Truly a good church that cares if ever seeking in the general MICHIGAN vicinity. Send an opinion. Appreciated!
A couple of weekends ago I was in a super bad mood, so I did the natural thing and made a trip to Ulta to lift my spirits. Yes, I spent way too much money, but left with some new makeup to brighten my day I picked up the Bare Minerals Marvelous Moxie Lipstick in Risk it Allbecause it was the perfect bright pink. I don't always wear a bright lip color, so this was a "Do I Keep it or Return" purchase. I decided to keep it because it's the only color I have like it and I'm trying to take more risks with my makeup routine!
I also picked up the BareMinerals Moxie Buttercream Lip Gloss in Perky Peony. Because I needed another pink gloss. I really like the formula of this one because there is no stickiness and the color is really pretty.
For my fellow meatloaf haters out there, I found a meatloaf that I actually love! Growing up, I dreaded the day that my mom would say that meatloaf was for dinner. My BFF shared this Brown Sugar Meatloaf recipe with me a couple of months ago and I have been making it for dinner ever since. And then my genius super-mom friend Keri mentioned that she makes them in mini loaf pans, so I gave that a try and ended up with 5 mini meat loafs to stick in the freezer. Like I said, genius that girl.
And this post about What Matters in a Friendship made my heart dance a little and put tears in my eyes. I have the BEST groups of friends and family that live up to these standards.
What have you been loving this week? Share in the comments below! Hope you all have a lovely weekend!
Cheers folks! I've texted a pal that I can certainly note their marvelous dentists, http://smilesunlimited.ca inside a site article. If ever you'll be hunting to get a dentist around the British Columbia region, they were stellar.
Now, we should express the initial concept regarding this charming post had been provided through Scott at Conserve our Water. They are really a superb water companys. We definitely treasure a great suggestion!
Sources For This Article
http://mybpd.ca - Extremely nice website.

Posted in Beauty Products Post Date 06/29/2019

---